I want Dell's latest tablet PC, the Dell Looking Glass.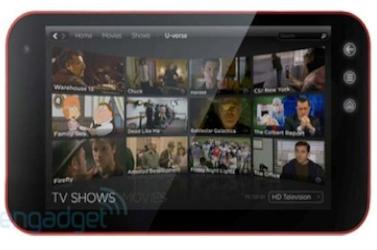 This latest iPad rival looks to be a larger-sized version of the Dell Streak / Dell Mini 5, depending on which rumoured name you want to attach to their forthcoming pocket tablet.
It's seven inches in size, two larger than the Streak, and running Android 2.1 which will likely jump up to 2.2 before its release following the update roll-out due in May.
Step "through" the Looking Glass and get a look at it's innards and you'll be presented with a Tegra 2 processor.
It's a shame then that the tablet looks to be retaining the Streak's 800 x 400 resolution despite the extra potential here.
The leaked slides also suggest the Looking Glass will feature
built-in 3G
a digital TV tuner
an accelerometer
a-GPS
a compass
4GB of RAM
4GB of flash storage and SDHC expansion up to 32GB.
Oh and did we mention a 1.3MP camera for video calls?
Looking like another real contender in the tablet fray.
Due November 2010?